The following newsletter has been shared with permission from Carson Valley Accounting. Let these September tax tips help you stay proactive on your taxes.

Carson Valley Accounting September 2021 Newsletter
Welcome to September.
We continue to monitor developments in Washington DC, and will provide insight and planning options for any possible tax law changes. With this in mind, our main topic this month is the importance of proactive planning. Our spotlight article covers mid-year tax planning opportunities, plus we discuss the Child Tax Credit, important sales tax issues facing business owners, retirement saving tips and much more.
It would be best if you talked to us before making any significant tax or business decisions.
If you or your colleagues, family, or friends need help, we are here for you. We will continue our efforts to monitor the latest opportunities aimed at keeping all of our clients prosperous. Your kind reviews and referrals are appreciated.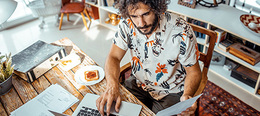 Mid-Year Tax Planning Checklist
All too often, taxpayers wait until after the close of the tax year to worry about their taxes and miss opportunities that could reduce their tax liability or financially assist them. Mid-year is the perfect time for tax planning. The following are some events that can affect your tax return; you may need to take steps to mitigate their impact and avoid unpleasant surprises after it is too late to address them.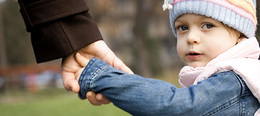 Should You Opt Out of the Advance Child Tax Credit?
If you have children under the age of 18, by now you likely have gotten your first advance child tax credit payment, either by check or by direct deposit. Be aware, this is money you would have gotten credit for on your 2021 tax return when you file it next year anyway. You are just receiving it in advance, meaning you may not get as much as expected when you file your tax return.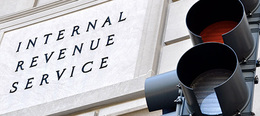 Businesses Have 60 Days to Notify the IRS of Changes in Contact Information and Responsible Party
The Internal Revenue Service (IRS) is reminding entities with Employer Identification Numbers (EINs) of their responsibility to update that information whenever the contact information or responsible party changes. IRS regulations require EIN holders to update responsible party information within 60 days of any change. Notifying the IRS of those changes is easily accomplished by filing Form 8822-B, Change of Address or Responsible Party — Business.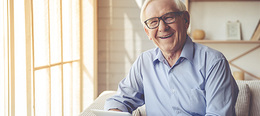 Minimizing Tax on Social Security Benefits
Whether your Social Security benefits are taxable (and, if so, the amount that is taxed) depends on a number of issues. The following facts will help you understand the taxability of your Social Security benefits.
When Is Your Business No Longer a Startup?
Is your company a "startup" or a "small business"? Here's how you can tell the difference between these two terms and know when your business has outgrown being a "startup".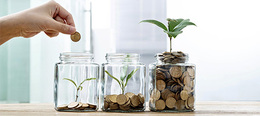 Don't Have a Retirement Plan? Maybe a SEP Is the Answer.
Like many small business owners, you probably find yourself very busy in the wake of the COVID slowdown and are getting back up to speed. But don't forget about your future.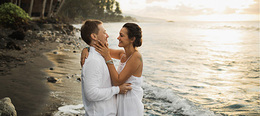 Getting Married and Related Tax Issues
Most weddings planned for 2020 were delayed because of COVID, causing a big upswing in the number of weddings in 2021. Although tax issues are the furthest thing from their minds during this big life-changing event, newlyweds should know how tying the knot can affect their tax situation. There are actions they need to take to avoid problems and unfortunate tax surprises. If you are newly married, here's a checklist of "to do's" to help you: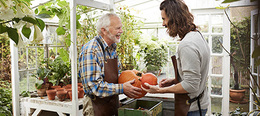 Here's What Happened in the World of Small Business in August 2021
In this small business breakdown, we discuss important current events that are affecting small businesses across the United States. Here's the top news from August 2021.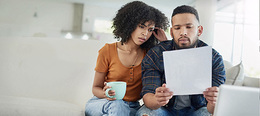 4 of the Most Common IRS Tax Problems
There are a variety of issues taxpayers can run into with the IRS. This breakdown discusses 4 of the most common tax problems that will cause you to receive an IRS notice.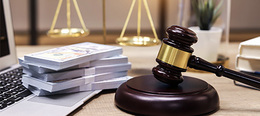 Small Businesses: Here's How the U.S. Supreme Court Wayfair Decision Affects You
The Supreme Court's Wayfair decision in 2018 forever impacted the tax liabilities of businesses who sell across state lines.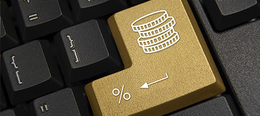 With the Potential Higher Capital Gains Rate Looming Interest in Opportunity Zone Funds Renews
The U.S. Treasury recently released the Biden administration's 2022 Fiscal Year Budget, that includes a general explanation of the administration's 2022 revenue proposals. The publication is commonly referred to as the "Green Book" and outlines the Biden administration's tax proposals. Keep in mind these are proposals and will have to be passed by Congress.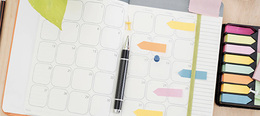 Checklist: Managing Vacation Requests Post-Lockdown
During the height of the pandemic, many employees didn't use much vacation time because of travel and other restrictions. Now that these restrictions are easing, employers may find that there's pent up demand. Use this checklist to help you develop a plan for managing vacation requests this year.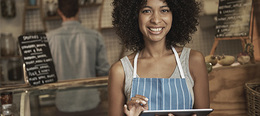 How to Use QuickBooks' New Customer Groups
You can now create groups of customers and automate the process of sending payment reminders.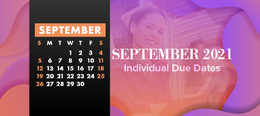 September 2021 Individual Due Dates
Here are the September Individual Due Dates.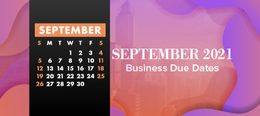 September 2021 Business Due Dates
Here are the September 2021 Business Due Dates.