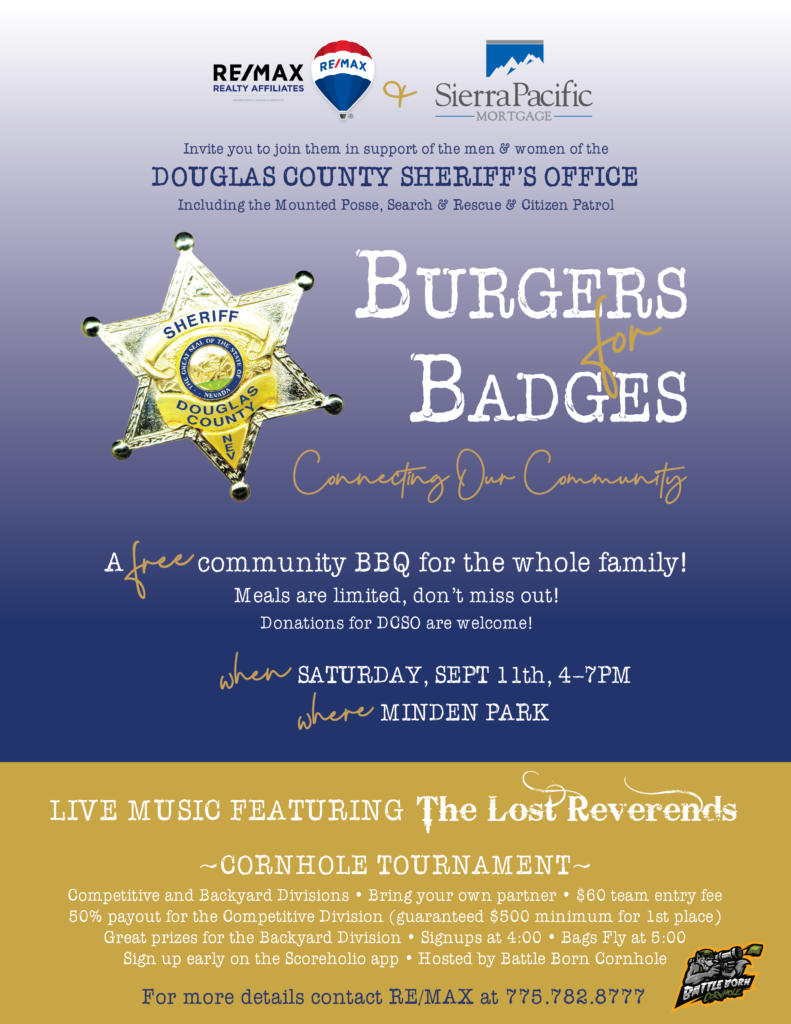 Our annual Burgers for Badges event is just a few days away! Come help us support the men and women of the Douglas County Sheriff's Office.
What Is It?
It's a free community BBQ for the whole family! Yes, you read that right—FREE! Meals are limited, though, so don't miss out! In addition, there will be live music featuring local band The Lost Reverends. Plus, you can try your hand at the corn hole tournament hosted by Battle Born Cornhole. There is a competitive and a backyard division with great prizes for both!
Burgers For Badges: When & When?
When: Saturday, September 11th from 4 to 7 pm
Where: Minden Park
For more details, be sure to check out the flyer or give RE/MAX a call at 775-782-8777. In addition, you can share the event on Facebook and help us spread the word!